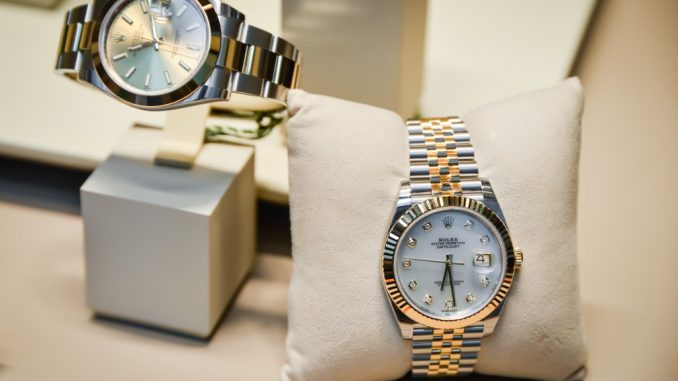 Watches are no longer basic functional pieces. They are, nowadays, a design statement, and people are aiming for the best ones they can get. Though watch manufacturers have introduced different products over the years, nothing beats a Rolex watch.
Even people who are not watch enthusiasts can recognize a Rolex from miles off. The two main parts of the watch are the crystal and strap. Acrylic and sapphire crystals are the alternatives for your Rolex watch.
There are, however, several options for Rolex straps. People assume jewelers are only an option for repairing gold anklets or trinkets for women, among other fine jewelry pieces. They might opt to repair or replace their Rolex straps themselves when anything affects their integrity.
Doing this will affect the entire look of your watch and its functionality. Should anything happen to your Rolex's strap, the jeweler might recommend replacing rather than repairing it. Here are the strap options you can choose from.
The Oyster Strap
This is used on Rolex sport models including Daytona, Yacht-Master, and Submariner. It comprises sturdy, solid and wide squarish links. The links are mechanically attached then secured using a pin. Oyster straps are sturdy, attractive and incredibly durable.
Though most bracelets are either brushed or polished, a few have their middle links polished and the outer ones brushed.
The Jubilee Strap
This was introduced into the market in 1945 in the Rolex Datejust. It is immensely popular and mostly synonymous with luxury. The construction and design of a jubilee strap guarantees a comfortable fit and incredible style and is considered the dress watch among Rolex watches.
It has five links with two large link rows bordering three small link center rows. The links are semi-circular and can be connected using an oyster clasp or concealed crown clasp.
The President Strap
This was introduced in 1956 on the Day-Date men's model and women's Datejust precious edition. It is nowadays simply called the Rolex president. It is a metallic link strap with two small semi-circular links surrounding large semi-circular links.
The President Watch strap is considered the most exclusive option among Rolex watches and is made of platinum or gold. It is decorated using a crown clasp.
Oysterflex Rubber Strap
This marks the latest Rolex strap having been introduced in 2015 in pink gold on the Yacht-Master model. This is, however, not just any rubber watch strap. It comprises a nickel and titanium alloy metal bracelet core that is coated using black elastomer.
The Oysterflex rubber strap is always fitted with gold Oysterlock safety clasps.
Leather Strap
This is the conventional Rolex strap. It is found on the Day-Date, Sky-Dweller and Daytona models and equipped with a folding oyster clasp. Even modern Rolex Cellini watches feature leather straps, but unlike other models, they have tang buckles.
A Rolex watch takes considerable investment. Should anything happen to its straps, it is essential to have a professional repair or replace them using any of the above straps. It is, however, crucial to pick a strap design that matches the watch's model. It is thus commendable to get an authorized Rolex dealer for your watch's repair.