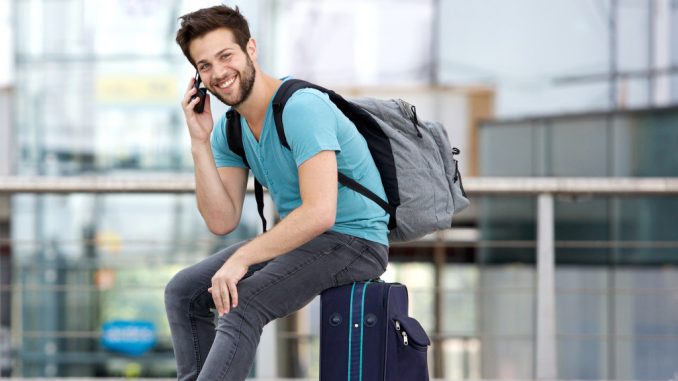 Travel can be an exciting and eye-opening experience. It keeps the mind fresh and the spirit alive. But you probably haven't taken into consideration everything that goes with it.
The travel industry offers the most interesting experiences and is a vast field that can satisfy everyone. It is no news that travel can be very beneficial to your personal growth: in addition to creating a better understanding of the world and connecting you with other cultures, it has been scientifically proven that it can also be good for your mental health.
It can also enhance creativity. Visiting a foreign place and enjoying its environment can boost your cognitive flexibility and creativity.
It's easy to forget about other things when you're focused on the scenery and the experiences that await you on your trip. Just be sure that you're fully prepared and remember safety precautions while you're away from home.
Be Smart with Your Money
If you're traveling overseas, it can be risky to carry a large amount of cash — especially if it's the local currency. Instead, open an account with an international bank or card provider so you can take advantage of local ATMs. It's also a good idea to leave the majority of your funds in a secure location — like a hotel or hostel safe — and carry only what you'll need for the day. Keep your cash and credit cards together in a couple of different places. If you only keep one stash hidden, it's much easier for a thief to locate it.
Use the Right Luggage
Getting robbed of your luggage is a serious inconvenience. The problem is that once it has been lost, you are accountable for all the valuables inside, and may not have a backup with your essentials. A good cross-body bag is a necessity. These bags can be the most secure, and they add an extra layer of protection against theft and pickpockets. You can also invest in tamper-resistant luggage which can secure your belongings more since they have anti-puncture zippers and can be anti-slash to prevent theft.
Drink and Eat Responsibly
It's easy to get carried away at the moment when you're on vacation, but another thing besides your safety that you should watch out for is your health. Sometimes we tend to lose track of the food we consume, we also tend to drink too much.
Yes, you're on vacation, and you deserve to indulge in food and alcohol. Since you're far away from home, you'll be trying different cuisines. But there can be side effects and long-term health conditions that we ought to watch out for.
Overeating and excessive alcohol can make you nauseous, cause excessive gas and bloating, and hike up your uric acid level. High levels of uric acid can lead to permanent bone damage, kidney disease, and heart disease. Bring uric acid supplements with you to maintain low levels of uric acid.
Safeguard Your Accommodation
Hotel security is a big worry constantly on the minds of travelers. Even if your hotel is well-guarded, there are steps you can take to create a safer room.
When you arrive, keep your luggage with you at all times. This way, it's easier to keep an eye on it. Also, if the lobby is busy, grab a seat. Thieves may try to grab something of value and run.
Consider which floor you're on. Avoid the ground floor (it's too easy to break into). Staying between the 3rd and 6th floors will give you enough time to escape in case of fire (if on the ground floor, exits may be blocked)
Shut the window and lock the door with a deadbolt.
Consider buying a small portable jammer to place under the door.
If an attendant has brought your bags to your room, leave the door open. Check the closet, inside the shower, and behind the curtains before closing the door.
Keep Digital Copies of Important Documents
If you are caught without your passport, driver's license, or other forms of identification, this may prevent further problems. Scan these documents and put them on your cell phone or IPad before leaving home. You never know when it might be useful to have multiple copies. Also, leave a copy to your family members and loved ones, so they can have an extra in case you lose your documents, including your technological devices. Better to be safe than sorry.
Travel doesn't just broaden your perspective. It can also have a surprising number of benefits for your mental and emotional well-being. But with pleasure comes risks that you should always be prepared for. It's your responsibility to be wary of them at all times when you travel.