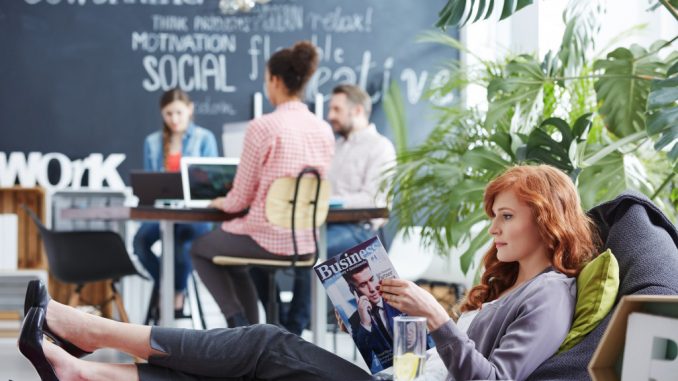 Being confined to a place can be very suffocating especially for people who have always been on the move. You are weighed by all the things you were supposed to be doing but had kept postponing — the lawyer you had to meet for an insurance case, the appointment to your dentist, your parents you haven't seen in a long time.
But be it because of ongoing health restrictions or because of having to go through therapy for an injury, try to keep your cool. The more conscientious you are in following the temporary restrictions, the faster you — or the community — can recover.
In the meantime, you can do some exploring from the comfort of your bed or the living room. Books are worlds we could always run to when there are no other physical ways to move. More than imagining new places, you are allowed to get out of your identity as a mother, as a child, as all the roles you have been playing your entire life, and take on a new life as a princess, as a warrior, or just another hopelessly romantic person.
We recommend these three books by female authors that you could immerse in with your mind.
The Matisse Stories by A.S. Byatt
The book is a collection of three stories that are all easy to read. They don't assume the background story of the paintings but rather the stories of people whose lives have encountered a Matisse artwork for different reasons. Byatt's narratives are so descriptive that the images are a big part of the stories, in fact, what made the stories. It is like reading a painting — not some art notes, but the painting itself, 'in a thousand words' so to speak.
The last story was a simple conversation between a university dean and an art professor inside a Chinese restaurant. But their topic was suicide — art, despair, Matisse's luxe, calme at volupte. And of course, colors. Like all the stories, everything was in color. Even the contemplation of suicide was about color.
"She believes the impulse is wrong, to be resisted. But at the same time it is white, and clear, and simple. The color goes from the world, so that the only stain on it is her own watching mind."
Love by Angela Carter
The short novel could be about love — a sort of triangle, two of the three parties involved medically insane. But it feels more like a question of love. Maybe it's an association of madness with love. Whatever really is the intent of the novel, what is sure is that it resonates with anyone who believes love is some kind of an affliction. At the start of the story, there is already the exultation of freedom, characterized by the detached socialization of the characters before love happened. It's a quick good read as can be expected from Ms. Carter, but in no way does it spare your feelings. If you want a light read, this not for you.
"Had there been sufficient time, he might have thought rather more about the implications of his sudden, unexpected and remarkable attack of happiness and concluded, at last, that he might have to stop loving Annabel in order to keep intact what few fragments of himself he could have."
The Guernsey Literary and Potato Peel Pie Society by Mary Ann Shaffer and Annie Barrows
This novel has already been adapted to film, although of course, as in many adaptations, there are significant differences between the two. The storytelling done through letter exchanges makes it easy to digest. More than just being a love story, on which the film was more focused on, the novel is an unexpected narrative about the horrors of World War II. The authors didn't mince their words in describing the cruelty under the Occupation, but neither did they present the war in black and white. The novel, set on the island of Guernsey in the English Channel, showed that despite the brutality of war, those involved are still humans.
"Why, there'd be soldiers riding guard in the back of potato lorries going to the army's mess hall — children would follow them, hoping potatoes would fall off into the street. Soldiers would look straight ahead, grim-like, and then flick potatoes off the pile — on purpose."
Even if you don't find any of these three to your liking, still pick up a book. Temporarily forgetting your worries, leaving whatever circumstances you are in even if it is just in your head, will help with your mental and emotional well-being. Be patient and be safe until you can finally continue your own story again.