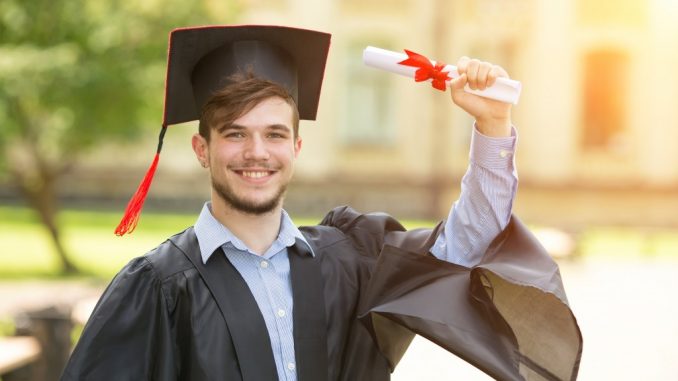 Life is full of daunting moments, and many we experience in the first quarter of our lives. One notable example is the step we take to enter the world of adults after we graduate from university.
This is essentially a step into the unknown. After having education shape our everyday lives for so long, it's understandable if some of us feel lost or overwhelmed. We're expected to stumble around for quite some time until we find our footing. That is, what we wish to do in the next years of our lives.
Take a Gap Year
Fresh graduates often feel pressured to join the workforce as soon as they graduate, but it's important to note that it's okay to take a break. Taking a gap year after spending years studying is a good way to unwind from all the stress that has accumulated throughout the years.
Not only that, but you can also use all 365 days to try other options, one of which is self-exploration. Some people do this by traveling the world. They gain experiences by introducing themselves to different peoples and cultures. Others choose to stay local when they get to know themselves better. They do volunteer work or focus on passion projects.
After a year of self-exploration, it's possible for fresh graduates to realize that traditional jobs aren't the right fit for them. Some go on to join non-profit organizations, while others enroll in post-graduate studies.
Apply for a Job
On the other end, there are fresh graduates who choose to continue their productive groove by looking for a place of employment right after finishing college. There are two options when it comes to this choice: you can apply for an actual job or a paid internship.
Choosing to go with the professional route means that you need to prepare your pre-employment documents along with your resume, CV, and cover letter. Job requirements in the Philippines differ depending on the organization, but the ones usually asked from applicants include the following: birth certificate, diploma or transcript of records, police clearance, and tax identification number.
It would be wise for every fresh graduate looking for work to check the job description and qualifications for every posting. These will let you know if you're the right fit for the job. It can even help you save time and energy, especially when some postings ask too much from fresh graduates.
Internships, meanwhile, can give you the opportunity to earn experience before landing a professional role. Most of the time, internships stipulate that college credit must be earned during the duration of the internship. But given some digging, you'll find that there are some postings available even for those no longer studying. Aside from the work experience, internships also give people the chance to network and look for potential future employers.
Take Your Time
There's no rush when it comes to adulthood. Many like to think that life is a race, but choosing to go at your own pace is more beneficial than rushing and stumbling more often than you have to.
It's best for every fresh graduate like you to consider all of your options. Maybe even try a few, if not all of them. This gives you better chances of figuring out if the roles you pursue are the right fit for you or not.