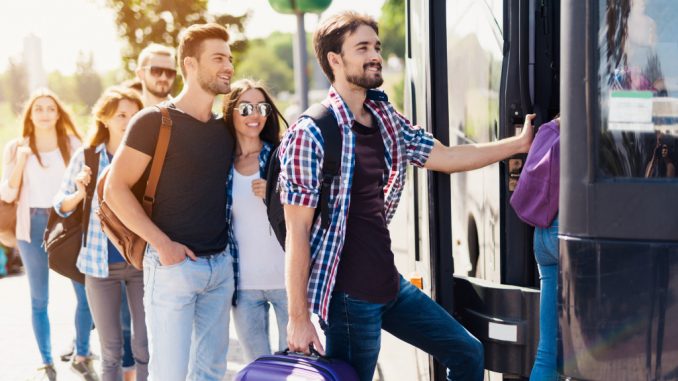 The global pandemic brought with it a lot of restrictions. As a response to mitigate the risk of transmission, governments implemented shelter-in-place orders at the onset of the virus. Further down the line, travel bans were imposed to help contain the spread from outside the country.
For many travel enthusiasts hoping to fulfill their wanderlust, 2020 was definitely not a good year. If you're one of the people whose plans were shattered by the global pandemic, your worries will soon be put to rest.
Back on Track
As the world slowly recovers thanks to the discovery and development of a vaccine, countries are also beginning to ease their travel bans. While traveling for leisure is still a bit tricky to navigate post-pandemic, now is a good time to start searching for your next destinations.
The rise of the conscious traveler is expected to reshape tourism in the post-pandemic world. People will be more focused on interacting and forming meaningful connections with local communities. Eco-tourism and wellness tourism will also be essential for many.
The European Dream
Getting to travel around Europe is an absolute goal for any person. Europeans themselves strive to explore different parts of their side of the world. It boasts of diverse open landscapes and rich cultures. Elements that are now in demand for many after being indoors for so long.
Not to mention the ease of hopping from country to country. Of course, the UK remains one of the top places to visit within the continent. While the usual attractions are all the hype, there are also many hidden gems to be found.
The district of Streatham found in Greater London is one such gem. Make sure to include it on your list of destinations in the future. Whether you're a local or foreign tourist, its charm will surely leave an impression on any traveler.
An Escape From the Capital
The popularity of Streatham among tourists and locals has steadily been on the rise. Its proximity to Central London is also a huge perk for any professional working in the city. Three stations connect it to the capital. The A23 road also runs through it, which makes driving a suitable option as well.
There has been a steady influx of people into the locale, which has revitalised the area. Estate agents have been accommodating many people wanting to move in, especially since an exodus from the city center has been prompted due to the pandemic.
Here are some sights that locals recommend on your visit.
The Rookery
Located towards the south of Streatham is the Streatham Common. This is a sloping, large open space perfect for a stroll surrounded by lots of greenery. If you take the time to climb up this landscape, you'll find yourself in The Rookery.
The Rookery is a walled garden at the top of Streatham Common. It's a not-so-secret garden that tourists and locals alike miss out on. Covered by old cedar trees, lots of wisterias, and even a waterfall, this place is sure to exude British Royalty vibes.
Streatham Ice and Leisure Centre
At the heart of Streatham is a multi-facility community centre that's open to the public. A 25-m long pool and a soft play area for kids are some of its amenities. It also houses one of London's only permanent ice rinks. A 60×30m Olympic-sized ice pad that's perfect for anybody looking to try skating on ice regardless of the season.
Given the current circumstances, there are many health and safety protocols in place, so make sure to follow their guidelines. This is also the home rink of the Streatham RedHawks Ice Hockey Team. They are among the oldest British ice hockey teams that still compete to this day. Maybe you can catch a couple of their match fixtures as well.
Hideaway Jazz Cafe
The Hideaway Jazz Cafe is one of the more quaint attractions in Streatham. It's a regular cafe by day, but at night it comes alive with music performances. Locals deem this place as the best live music venue in South London.
Catching jazz and blues is usually free on most nights. However, once the more professional artists and bands book it, it can cost you up to £15 for entry, drinks not included. It's truly one of London's best underground bars.
The Bull
If you're not into jazz bars and more inclined to go to a pub, visiting The Bull is the perfect place. It boasts an impressive secluded, outdoor beer garden that serves as a sort of hideout for drinkers. The food there is also known to be outstanding.
Perfect Blend
Whether you were listening to jazz tunes or enjoying yourself at a pub, the morning after will surely have you craving a good breakfast. The Perfect Blend is a great place to get some amazingly cooked breakfast paired with a good coffee or milkshake of your choice. It's one of Streatham's staples.
List-worthy Destination
Streatham still has plenty more to offer, from bustling community markets to classy wine houses. Its reputation wasn't too good in the past, so people overlooked it as just another bad place near London to avoid.
However, Fairly recently, it went through a regeneration project that has made it a modern destination for people. The place improved significantly from the public spaces to the support that businesses were receiving. The next time you're planning a trip to the UK, don't miss out on this gem just minutes away from the city center.