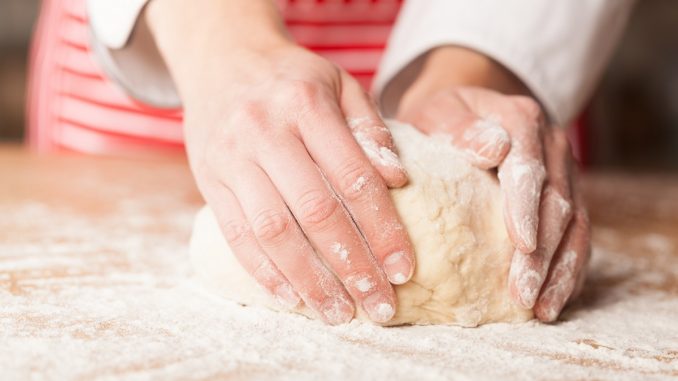 Baking as a pastime has exploded in popularity, especially with people spending more time at home. More and more beginner bakers are trying out new recipes for cakes, pies, and other delectable delights. And they are eager to experiment and innovate on a scale we haven't seen before. But they are still newbies, and they will have to learn the ropes through trial and error slowly.
Their baked goods might not be as good as custom cake designs online, but they have to start somewhere. There are ways to speed up the learning process, though. And who better to learn baking from but professional bakers and pastry chefs? These are people who live and breathe baking and do it every day for a living.
1. Weigh your ingredients
One little-known technique that pro bakers do is they measure dry ingredients by weight and not by volume. A digital scale is more accurate than regular measuring cups, and having one allows you to be more consistent in your measurements.
Unlike cooking, you have to be incredibly precise in baking if you want to get the desired outcome. A small error or deviation in the measurement can affect the finished product. Start by learning how to convert volume measurements to its weight equivalent, and soon enough, it will be second nature to you.
2. Freeze dough before baking
If you're making pies or cookies, you'll get a better result if you place the dough in the freezer for 15 minutes before putting it in the oven.
As you're working the dough, heat is transferred from your hands to the dough. This helps the body loosen up and make it more malleable. But that softness could also be a bane once the mixture is in the oven. The pie or cookie could spread out, and you'll lose some of the detailing you've done during preparation.
3. Use cocoa powder for chocolate dough
Many bakers sprinkle flour on the countertop to keep the dough from sticking to the surface. But if you're working with dough that has been infused with chocolate, the white flour can reduce the intensity of the color. One way to counter that is to sprinkle cocoa powder on the surface instead. It helps you retain the dough color and adds more flavor to the dough.
4. Improve the batter with milk powder
Recipes won't tell you this, but if you want a quick and easy way to infuse some flavor to your dough or batter without affecting the finished product, then add a tablespoon of milk powder to the mixture.
Many professional bakers do this to amp up the flavor of their baked goods. Powdered milk gives the batter more dairy flavor without ruining the consistency and texture. Best of all, powdered milk can be found in most supermarkets.
These techniques will help you improve your home baking in no time. You don't need to be a professional baker to create cakes, cookies, and pies that look and taste like they came out of patisserie. Most importantly, don't forget to have fun. Baking is a labor of love, and the goods will turn out better if you're having fun while you're doing it.