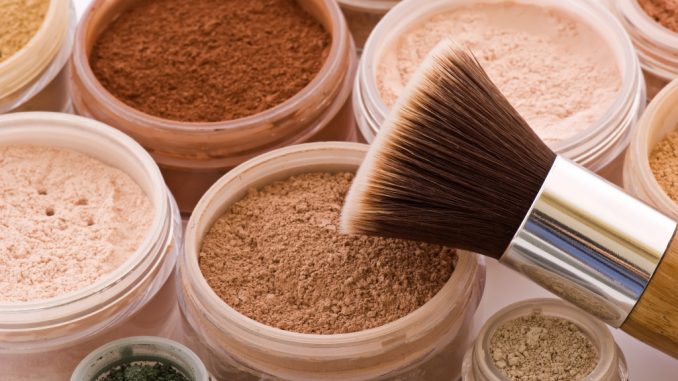 The primary goal is to purchase makeup that resembles your skin as much as possible. However, this is hard to achieve, as most makeup stores have average lighting and mirror smaller than the ones on your compact powder. Before trying foundation, always wash your face using a facial foam cleanser to eliminate all dirt from your skin. This will ensure that you get to see the foundation color for what it is. Before you set off for a shopping spree, here are essential factors to consider.
Note the Shade
While you have plenty of room on your forearm where you can swatch foundations to see what they look like on your skin, this specific part of your body is much darker than your face. Instead, try any potential shade on your chest. The shade does not have to be a perfect match; always go for the lighter option, as it will darken slightly through the day.
This is because foundation oxidizes thus turns out darker once mixed up with your facial oils and the weather elements. You may also opt to try the foundation on your face. Match your face and your neck to achieve a harmonious look once you wear foundation. Regardless of the method you choose, always use good natural lighting.
Consider the Undertones of your Skin
Unless you want to color correct every time you wear makeup, do not go against your skin's undertones. If you have a cool complexion, your foundation should have pink undertones. If you have a warm complexion, foundation shades with a yellow undertone are your best bet. If you are unsure what your undertone is, go with neutral or warm shades, as they are easy to match on any skin tone.
What Coverage Level do you want?
If you do not like makeup or do not wear it daily, the thought of a full coverage foundation makes your face feel heavy. This is why understanding the coverage options is vital for your foundation shopping. If you are unsure of the type of coverage you require, a sheer foundation should be your pick. It is always advisable to go for light or medium coverage since you can build it the way you like. However, if you have discoloration, acne, or do not want to do touch-ups in the day, go for a full coverage foundation.
What is Your Skin Type?
Are you moisturized and dewy, or firm and matte? Your skin type is one of the most important factors to consider before you start swatching the foundation. If you have normal to dry skin, a dewy foundation is your best pick. A highly radiant foundation on the dewy skin type will make you look glossy. If you have an oily or combined skin type, a matte foundation is the best one for you. If you have mature skin, use a satin finish instead of matte, as matte emphasizes skin wrinkles and other flaws.
Use Virtual Try-on Tools
In-store testers have been around for a long time, and most people can swear by them. Besides germs, this century has proved to be even more dangerous with Covid-19. This cannot overemphasize the importance of trying out shades in your house before heading to the store for an actual purchase. Using online tools shows you what the makeup product will look like in photos and daily use. Most makeup manufacturers have developed online tools to be used with their products. If you want, you could also use different makeup apps to help with selection.
Consider the Current Season
Just like scents, you cannot have a single foundation type all year round. This is because your skin changes with the seasons. For instance, the skin tends to remain warmer in spring and summer, when you are most active and under exposure to direct sunlight. Even if you wear sunscreen and reapply several times a day, the skin will still warm up. Similarly, winter makes your skin cool or flaky and dry due to the extreme weather. Therefore, always shop for season-appropriate makeup.
Regardless of how much makeup you purchase or use, natural skin beauty starts with a sustainable skincare routine. Never go to bed with makeup. Always use a facial foam cleanser, a toner, a moisturizer, and sunscreen at a minimum. Depending on your skin type and age, you can add other products and steps to the routine, such as serums, vitamin C and E. ensure to get facial treatment every once in a while and see how well makeup will sit on your skin.