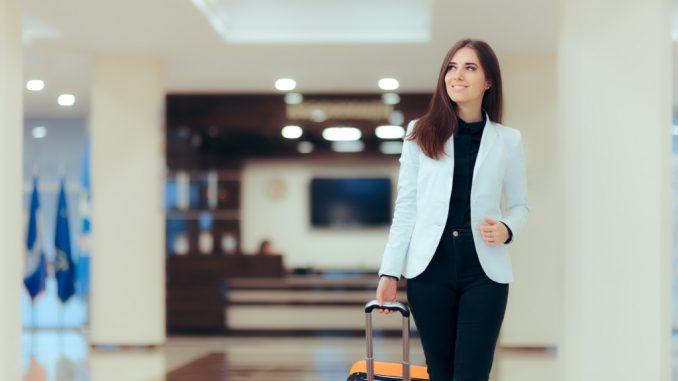 Statistics show that people take 405 million business trips each year. But then, some people dread traveling for work. For one, this meant going out of their comfort zone. There is also the possibility of something going wrong that can ruin the business.
There will come a time when you will be required to travel for business' sake. The good news is, there are simple things you can do so you can look good and do well on the trip.
Prepare everything you might need beforehand
Before the big day, make sure you got everything you might need to prepare. Create a schedule, prioritizing your meeting with clients and investors. Create a backup copy of printouts, contracts, and presentations and place them in separate folders. This can help eliminate headaches in the future.
Double-check your business trip schedule and edit it as needed. Be confident and don't be afraid to make suggestions as sometimes, companies would create unrealistic schedules. Consider the time you will need to prepare for business meetings, travel time, and schedules of meals. Also, a business meeting checklist will help you remember everything you might need for the trip.
Research on your clients, their company and their preferences
It is not enough that you know who and where you will be meeting during the trip, where they work, what their position is, etc. A bit of extra research will earn you some brownie points. By digging a little bit deeper, you can find out what they like and hate when meeting representatives. Knowing their preferences will give you more things to talk about outside of work. This makes building rapport and keeping their interest easier.
Researching on your host client is another way to keep them entertained. It may seem like it is no big deal if you don't put an effort to engage with them outside work. However, they will surely appreciate your effort in trying to be on their good side. You will find negotiating terms with them a bit easier. You can even earn new friends and new connections which is certainly a great bonus for a business trip.
Plan to take good care of yourself
Self-care is crucial even on a business trip. It includes dressing the part and looking good and presentable in front of your host client. This could mean taking your favorite custom suits and dress shoes with you on your travel. Of course, getting enough sleep, eating healthy meals on time, and taking time to exercise while you are away from home is also a good way to take care of yourself while you're away.
It can also mean exploring the city when time permits as a way of clearing your mind and taking a break. Sure, your company pays for the trip. But you can always engage in other activities after each meeting to unwind and reward yourself for a hard day's work. Just remember to stick to your company's budget and to avoid doing anything that can ruin your own and your company's reputation.
Remember that traveling for work has its perks. This can be your chance to impress your boss or even bring your business to new heights. This is also another opportunity for you to step out of your comfort zone and start improving your career. Know that the secret to a successful business trip is proper planning and preparation. Don't forget about self-care, as your next business deal is just as important as your health and sanity.