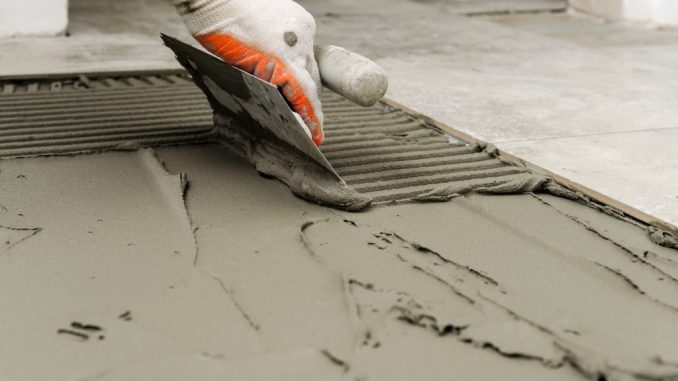 Since concrete is an aggregate of natural materials, cracks are inevitable. Even with all the available technology, there is no getting around repairs. Concrete expands and contracts based on temperature, moisture and even humidity. Concrete also shrinks over time, and this is one of the most common reasons for repairs.
If a large area of concrete has to be poured, builders usually pour pre-determined areas and include joints so that the pressure is lowered. Due to joints, cracks are expected to occur in the joint and not in the slab. Concrete also reacts to ambient weather conditions by expanding or contracting. Cracking is an even bigger problem in areas with a lot of rain.
How to Deal with Cracked Concrete
There are a couple of options, such as DIY repairs or hiring a professional to help. It is essential that repairs are done right and carefully to avoid further damage. There are a lot of products to choose from, and the repair method will depend on the surface and the extent of the cracks.
More extensive cracks in concrete have to be opened up with a hammer and chisel. After chiselling is complete, eradicate the debris as it can hinder the adhesion of the patching material. The usual recommendation is to seal a patched concrete surface to ensure that stains do not get absorbed into the concrete.
Repairing small/fine cracks is far easier, but regardless of the size, no break should be ignored. Just like areas with large cracks, remove all debris and use the right filler. Once it has been appropriately applied, make sure that it is smooth and dries well.
Choosing Repair Materials
Knowing the cause of the problem makes it easy to repair the damage. In many cases, repairing is done with materials that are a bit different from the original material. Often, the interface between the old and new is the most critical. It is easier to have a professional do the repairs and pay the bill. If you plan to tackle it as a DIY project, read up on how to choose the right materials and how to do the repairs. The International Concrete Repair Institute's publications/website has useful information. Some of the available repair materials are:
Cement patching compounds
Adding latex polymers in powder or liquid form to above compounds
Commercially available mortars containing silica fume
Polymer mortar/concrete
Epoxies
The extent and type of deterioration will play a vital role in the choice of material and application method. The whole process can be described as "an informed compromise" as surface usage and trouble areas have to be taken into account.
Preventing Problems
There is no way to prevent concrete from cracking altogether. There are a few things that one can do to reduce risks and also slow the progression of these cracks. Consider the application of an acrylic solvent with a silicone base. This will depend on the amount of traffic and the extent of exposure to the elements. Get cracks repaired immediately to prevent their expansion. Keep in mind that cracks let moisture seep in, and this can become a problem in frigid weather. Clean concrete surfaces regularly to contain the buildup of chemicals and any debris.