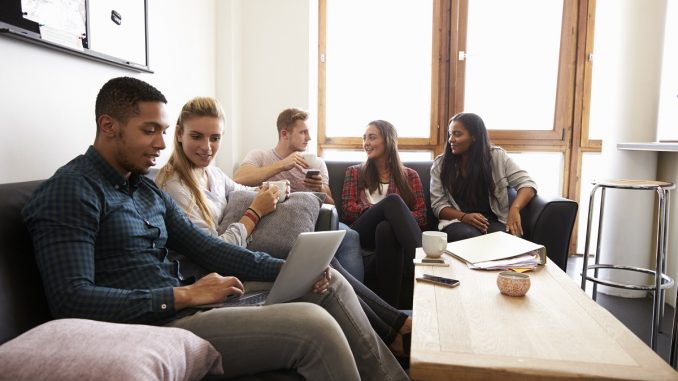 There is nothing as exciting as finally moving into your own space away from the constant glare of your parents and nagging siblings. Don't get the statement wrong; it's a blessing to have parents and siblings. But, starting to live on your own for the first time is a different kind of blessing.
If you are just starting college, you might be choosing between a shared student accommodation or opting for private a rental. If you are going to live in a different city far from your hometown and it is your first time to live on your own, it is easy to see why this is a decision you'd want to approach with caution.
If you have not yet decided whether you want to gain memories from living with other students or enjoy the ease and comfort of living on alone while you finish your studies, here's a short guide that includes some pros and cons to help you make an informed choice.
Why should you go for shared housing?
There are so many benefits of shared housing, and it's the reason there are so many shared student houses to rent in London. Most students prefer them compared with private ones. And, it's easy to see why. They are cost-effective. The rent is nearly half of what you would pay in private accommodation.
Additionally, living with others presents many opportunities for learning and growth. You get to meet and live with people from different backgrounds and maybe you could even learn a new language or two from them.
There is a lot to learn from each other's characters, culture, background, and values. You will end up a better person that you were before you moved in. This will also prepare you for the real world where you will meet all sorts of people from all walks of life.
Why shouldn't you go for shared housing?
You will meet all sorts of characters — from the lazy, clumsy and disorganised to the perfect little beings who seem to have everything figured out. The question now is, how tolerant and accommodative are you with people?
If the answer is no, you have two choices. Either avoid the frustration and don't go for this kind of living arrangement, or see it as a positive challenge and go for it anyway.
There are characters that can only come out once you live with someone. And although you actually cannot really tell what type of person your roommate will actually be, you have full control on how to react and respond to any situation.
Another challenge with shared housing is dealing with constant disagreements. If you live with people, you can possibly cross each other's lanes every once in a while. Your conflict management skills will determine how you solve the disagreements and if you lack these skills, stay alone.
If you are looking for comfort and privacy, private accommodation should be your choice, otherwise shared housing will guarantee you a more memorable experience and lots of valuable lessons you could carry to your professional life as well as pass on to your children.