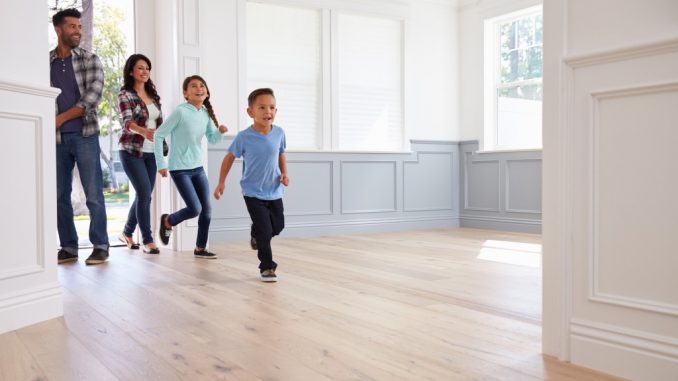 House hunting with kids doesn't seem like a pretty good idea. But eventually, you have to make it work. You don't want children to be left out in this big life transition or else they'll be having a hard time wrapping their heads around leaving your former house (their neighbourhood buddies and school pals, included) and finding a sense of home in your new home. Don't worry; it's possible to keep your sanity while house hunting with kids. Here are some steps to follow to make it work:
Time it right.
The search is a long process, as you know. Your kids don't need to be present all throughout. You just need to pick a really good timing, in which you can do your job, and they can enjoy it. That said, you may want to leave them out in the initial hunting and get them on board when you've already narrowed down your options. In your first visits, remember, you'll have to take note of a lot of details, like the house and land dimensions, first impressions, necessary repairs and renovation work, among many others. It will be very hard for you to pay attention to these when you have to chase after your kids constantly opening drawers and cabinets, right? Take them with you only when you're in the final choices stage. By this time, you've already weighed critical factors and are laxer when you visit the houses.
Assign a task to them.
For instance, instruct them to record the number of bedrooms and amenities available in the house. Tell them to capture pictures, too. If possible, they may also jot down their first impressions; whether they like it or not, if they imagine themselves living in it, or which aspect of the neighbourhood, they love the most. Giving them these tasks will encourage them to be more behaved in open houses, precisely because they have a 'mission' to do. More importantly, they will feel like they're involved in the process. This creates a sense of ownership, making the reality of moving concrete and real from early on. Ultimately, this will help them better cope with the pain of saying goodbye to the home they grew up in and the friends they learned to love.
Tour around the community.
Treat this as some sort of educational trip for your kids to make it more fun. Beyond arranging actual house tours for them, plot some activities to do in town or the neighbourhood. For instance, you can visit a local museum or have a picnic at the community park. You can also drop by your future village's playground. The children will surely meet some other kids there who could be your next-door neighbours. The idea is to let kids see that this community could be their next home, in that they wouldn't have to feel anxious or overwhelmed once you move in. Consider the house and land located in Melbourne West for a family-friendly home and community.
No Stress in House Hunting with Kids
It's never easy to find your next home when you're carrying and chasing after little children. But it's possible to have a stress-free house hunting. You just need to follow these mentioned sanity-saving moves.