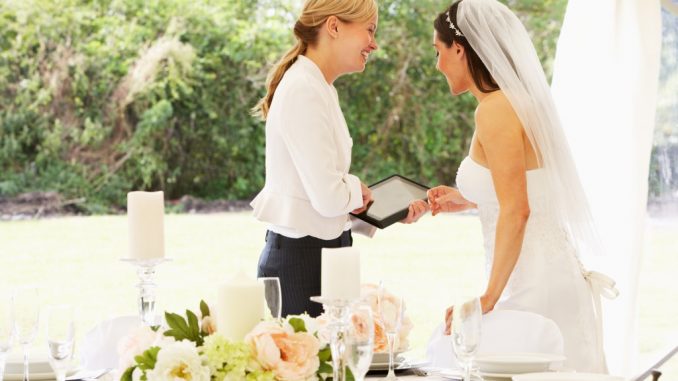 Weddings are among the most important, magical, and memorable moments in anyone's life—not just for the couple, but for the attendees as well. It's important to stay on top when it comes to the details that you should be paying attention to on the big day. Done correctly, all you need to worry about on the wedding day is to not cry too much and ruin your makeup at the ceremony.
These details can be a lot to deal with and none of them can be quite as stressful or critical as the catering for the wedding reception.
While your guests will forget roughly half of the actual design of your wedding, one of the things that they'll always remember is the food that you serve. This makes the reception one of the most troublesome yet rewarding aspects of planning a wedding, and choosing the right caterer is the key to making this work.
So, how can you go about it?
Make sure they have enough staff to commit
Serving food is a delicate operation. There are hundreds of ways it can go wrong and one of the best ways to prevent and deal with these situations is by making sure you have as many hands on board as possible to help you when a crisis occurs.
One of the first questions you should ask any caterer you're looking at is: Do you have enough staff to accommodate the reception venue? If the answer is no, you're better off looking for another one.
Food options available
Another aspect that often goes unnoticed is the type of food options available. While you may have an idea of the type of food your guests may want, it's wise to plan for the eventualities. For instance, some of them may have extra requirements for the food they serve or your guests may have food allergies or personal preferences.
Not only does this avoid potential life-threatening scenarios at the wedding; it also makes sure your guests have a great time no matter their lifestyle. It gives them a good impression of the wedding, and even better memories to recall.
Additional fees and allowances
There's also the possibility that everything goes extremely well except that your budget—or worse, the food served—won't be enough for your guests. In this case, it's important to have a plan of action with your caterer. Few things can cause dissatisfaction as much as insufficient food at a wedding, and that can cause all sorts of problems.
Other fees that you should be aware of is if your wedding reception charges extra for corkage. While this is a fringe case (for example, if you have a different vendor for the wine at your wedding), doing your due diligence and research on the effects this can have on your contract will save you from a lot of trouble.
Choosing the right caterer depends on the relationship you establish with them aside from their service. Finding a good one will require research, but finding the best one will be a matter of dedication and engagement.