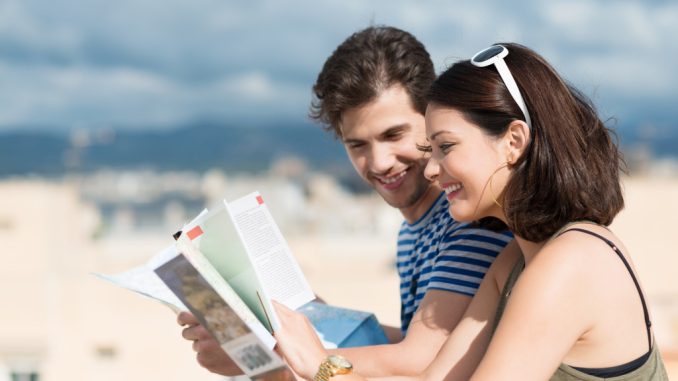 The reality of traveling has significantly changed. A lot of the processes that seemed normal back then have been tightened to the point that they don't resemble their pandemic. This has been reflected in the changes in the behavior of regular travelers. Many travelers are booking their trips earlier and earlier, often eschewing price constraints as long as it means being able to book beforehand.
Even in this end-of-year, we see an increase in bookings, a significant increase at that. People have wisened up to the fact that it's simply more efficient to pre-book their trips, especially to secure their 2022 plans. However, if you're still doubting whether you should be beginning your travel plans as early as now, here are a few more reasons to support that.
You Don't Want to Run Out of Slots
It is apparent how people have become increasingly anxious to go back to their usual vacation travels, be it families, friends, or solo travelers. Especially considering how children have missed going out, many families have already planned their vacations for next year. Now that we're at the final stretch of the year, and spring 2022 is just a few months away, it's best for you to organize your family vacation as soon as you can. You don't want to wait until next year as accommodations, flights, and other packages are filling up fast.
Book Ahead of Price Hikes
The tourism and travel industry surely took a painful hit at the height of the pandemic when countries all over the world imposed travel bans. Airports were deserted, hotels were either temporarily closed or transformed into quarantine facilities, and travel agencies could do nothing but wait. That much financial loss in the industry has led airlines and other tourism businesses to be eager to welcome everyone back.
This meant promos and other sales offered by a lot of these businesses, but of course, with that comes the increase in demand. In addition, the surge of people wanting to travel once again means supply can soon go down, and in turn, translate to price hikes. If you are thinking of going to the beach this summer, plan your trip before everyone else does.
Secure Your Destination or Purpose
Because there's a significant influx of long-term planning for travel, you may find that not only are flights booked but so are hotels and other forms of tourist destinations. This isn't just exclusive to tourist destinations, but other forms of tourism and travel. If you're traveling to get a cosmetic procedure, like SMP or facelift, or even a medical procedure exclusive to certain countries, it's best to clear and secure your slots. You are not the only one who's thinking of the same thing- chances are, most people are pre-book and pre-planning most of their travel nowadays.
More Opportunities to Raise Funds
Perhaps the strongest reasons you need to plan right now is that the prices next year are more likely going to go up, just as discussed in the last point. That's almost certain: the yearly inflation rate is constantly going higher and higher, and tourism transactions are one of the most affected ones.
Alongside catching sales and discount packages, by planning your trip earlier, you have more opportunities to save up money. Even if the package you've bought is at a discounted rate, you can't be too sure. Plan everything right now, including your finances, and you're sure not to regret it later on.
It's Another Layer of Insurance
By preparing your travel plans as early as now, it's more likely that you're going to push through your plans. One thing everybody learned over the past two years is that even the tightest of plans can be derailed by global issues. As of now, things are mellowing out, but the threat of a new variant can be another source of concern.
Suppose you plan your trip early on, even if the matter balloons into something similar to two years ago. In that case, you can request a refund (as long as the travel package you bought includes that). If the pandemic truly subsides and it's fully safe to travel once more, you have everything planned out so that your trip will be a breeze.
Everyone wants to travel these days, but unfortunately, not everyone can do so. However, if you have the privilege of being able to, it's best to make the most out of it by traveling smart. Remember to plan everything and make sure to travel safely.