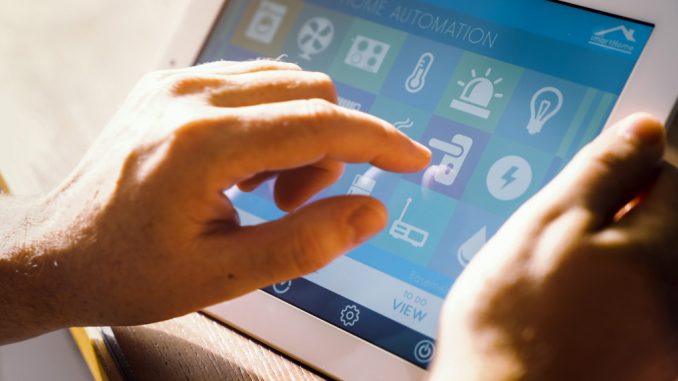 These days, health is undeniably the best wealth we can have. If we don't prioritize our health in the age of the COVID-19 pandemic, we can end up in ventilators, fighting for our lives. Following hand sanitation and social distancing rules in public are both good measures. But then, no one can confidently say that at home, they are protected against the virus.
This is the very reason why even at the comforts of our home, we still need to keep the health and safety guidelines in mind. As an extra measure, we disinfect areas we often use and touch. We limit physical contact to household members especially those who still work outside. For those who came in contact with COVID-19 patients, they choose to isolate themselves as an attempt to keep their loved ones safe.
The good news is, one can invest in different smart home technologies to make the house a healthier place to live in. Sure, some smart tech focuses on improving our lifestyle and making our home more energy-efficient. But aside from the usual benefits, these amazing innovations can also help make your home healthier. These can even aid in improving your daily habits, thus helping you become healthier than before.
Improved Indoor Air Quality
When your home has poor indoor air quality, it can cause eye irritation, headache, and other short-term health issues. It can also lead to long-term health effects like respiratory diseases and heart disease. Investing in the latest home technologies can help you keep harmful air pollutants away from your home.
Many recommend indoor air purifiers, especially to people who suffer from allergies. But remember that not all air purifiers are created equal. If you want the best results, go for an air purifier that has an advanced HEPA filtration and air and surface purification system. This way, you can be sure that your air purifier is powerful enough to remove harmful elements and unpleasant odors and can sanitize your home at all times.
Other innovations can also help clean your home's indoor air quality. Did you know that each year, at least 430 people in the U.S. die from carbon monoxide poisoning? Carbon monoxide sensors can alert you in case carbon monoxide buildup happens inside your home. If you are considering upgrading your old air conditioning system, consider a smarter version. Unlike your ordinary air conditioners, you don't have to worry about your new system pumping polluted air when trying to cool your home.
Better Sleep Quality
Everyone needs to get adequate amounts of quality rest and sleep. But then, only a few lucky ones can quickly doze off after an eventful day. Thankfully, making your home smarter is a great way to improve your sleep.
Smart lighting does more than ensuring you get to save energy and your home is well lit after dark. Studies show that light can affect mood and sleep. With circadian lighting, it can help you produce sleep hormone on time. This way, you can get tired and fall into a natural slumber during the night.
A smart humidifier ensures the humidity in your home is just right. Note that too much moisture inside the house can lead to mold growth. Consequently, high humidity can irritate your nose, eyes, skin, and throat. Studies show that poor humidity can disrupt sleep.
On the other hand, smart locks, security systems, etc. help improve the security of your home. These help reduce the stress you feel if you need to leave the house unattended for long periods. It also helps you sleep better at night knowing no unwanted visitors will be lurking inside your home while you rest.
Improved Hygiene
It can be impossible to count just how much hand washing we do within a day. With a smart faucet, you can save water usage while improving hand hygiene. You no longer have to turn your old faucet just to wash your dirty hands only to touch the possibly contaminated faucet again.
Smart toilet seats add luxury to your bath while delivering better toilet hygiene. You get to reduce your water usage and feel like a king thanks to the convenience they can bring to your throne. Your senior and mobility-limited members will also have an easier time using the toilet and washing up after themselves.
It is amazing how technology continues to change our lives for the better. Innovations can't only improve our work and quality of life. These smart home techs are also capable of making our home a healthier abode. If you want to turn your house into a healthier place for you and your family, then you can consider investing in some of these technologies.