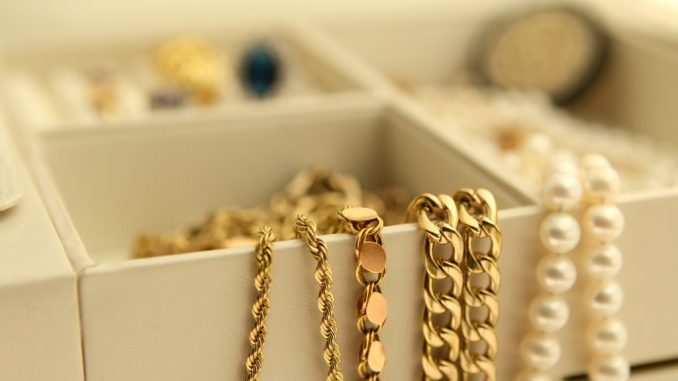 Everyone can be dazzled by jewelry, if not for their beauty, then for their value. Often people think that it is mostly women who chase after it, but there are also a certain number of men who love the craftsmanship and artistry that comes with a piece of jewelry.
But what attracts both sexes is the value of any piece, especially if that piece has a history that could encompass generations. Some jewelry enthusiasts chase after the design, but others often go after pieces because of their rarity and history, such as the Hope diamond or the Taylor-Burton diamond. But some chase after the designer, as most designer pieces are unique. They might not have the kind of history or background like the Hope, but they could certainly make anyone the center of attraction.
But whatever your reason for chasing after a piece of jewelry, you still need to make sure that it is maintained properly. You might think that you could clean them with water and soap, but antiques and heirloom pieces need special attention to bring out their glitter. Additionally, there are certain things you must do to keep the facets of any stone scratch-free. Here are some things to make sure your jewelry will last if not forever, at least more than a lifetime.
Put on your jewelry last.
Your jewelry must be worn just right before you leave home. Put it on after you have applied all your makeup and perfume. Perfume and makeup have chemicals that might affect the shine of your precious gems. Often, perfume contains alcohol, and it could make your jewelry pieces lose their luster.
Clean it after use.
Just as you wash your dress or face after a busy day, your jewelry pieces need instant cleaning after each use. This is to make sure that dirt does not accumulate in the pieces. Simple wiping off with a clean cloth would be sufficient, but remember that when it comes to antique jewelry, you might have to give more attention to some pieces.
You need to check the metal and stone of your piece so you could decide which cleaning procedure would be best for you. Gold often darkens with time, and platinum as well. Could water and soap clean it up? Not really; the best option is to use a solution of water and ammonia. This could help brighten antique gold, but make sure that the ammonia is not too strong as it could damage your piece. If you are unsure of the kind of metal or stone in your jewelry, bring it to a professional that can clean it and make it as shiny as new.
Invest in a good quality jewelry box.
Keeping your jewelry safe in an appropriate storage will protect it against dirt and other substances that could harm its shine. If you have more than one set, which is very likely, you should also need to store them separately and a jewelry box with dividers would come in handy.
Jewelry can be a good investment, and sometimes it can provide you with an additional safety net aside from your health insurance or real estate properties. But you need to make sure that it keeps its shine and will not be damaged or scratched. Give your pieces some extra love and care so it won't lose the glitter that you got when you bought them.