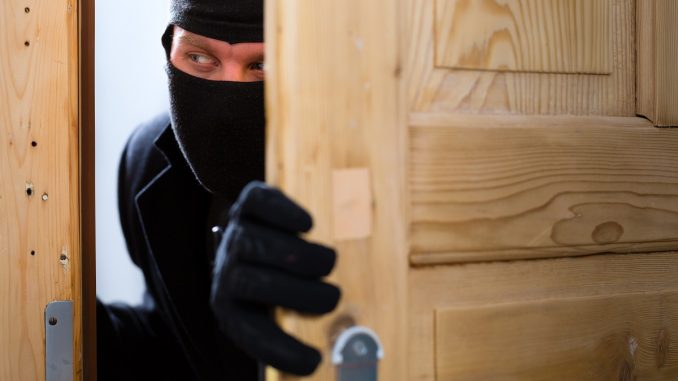 Your home is your sanctuary; it is the one place in the world where you should feel safe. However, people with malicious intent threaten to trespass into your home and harm you. Make the following changes to improve your home's security:
Less Vulnerable Windows
Thieves can use your windows to gain entry inside your home. Fortunately, there are many measures that you can use to protect your home from invasion.
First, know when to draw the curtains. During the daytime, open the curtains so you will be able to notice if a stranger is scoping your house. A thin curtain can protect you and your properties from prying eyes without completely covering movement outside. At night, keep the drapes closed. Install locks on all your windows, as well.
You should also look into window films. Talk to home window tinting companies about your security and privacy concerns to see what options you have. There are window films that can prevent glass from shattering in case of burglary.
Light Up the Exterior
The darkness of the night may be concealing the presence of intruders. Discourage them from targeting your home by keeping your surroundings bright.
Place motion-activated security lights in front and back of your home. These can detect movement and illuminate the area to alert you in case a suspicious individual enters your property.
Illuminating the exteriors of your home will also allow you and your guests to navigate within the area at night.
Choose the Latest in Security Camera Tech
There are now security cameras that will let you keep an eye and an ear of your house even when you are away. The newest ranges of security cameras can stream video and audio feeds to your smartphone, tablet, or laptop in real-time. In case you notice suspicious activity, you will be able to phone the police and prevent vandalism.
Install Home Security Alarm System
In case of a break-in, a home security alarm system will wail which will scare off burglars. It will alert the authorities and notify you of the intrusion.
You will receive a home security system when you buy one. Do not hide it. Display it prominently in a visible area to discourage criminals from targeting your house.
Use Smart Devices to Fake Indoor Activities
Empty homes are most often the target of burglars. When you are not around, make your house look occupied by using smart devices that you can control remotely. Smart lights can be switched on and off or have the brightness adjusted through your smartphone. These devices are also often programmable which means that they will automatically turn on or off depending on what time of day it is. If you can, let the television or radio run when you are not at home.
Do Not Leave Spare Keys Outside
No one wants to be locked out of the house, but leaving spare keys outside where anyone can find it is risky. Criminals use magnets to "fish" out keys from outside your house. Just leave spare keys to family members or close friends.
Keeping yourself and your home secure and safe is hard but not impossible. These changes, in addition to being vigilant of your surroundings, can prevent thieves and other individuals or groups with malicious intent from entering your property.