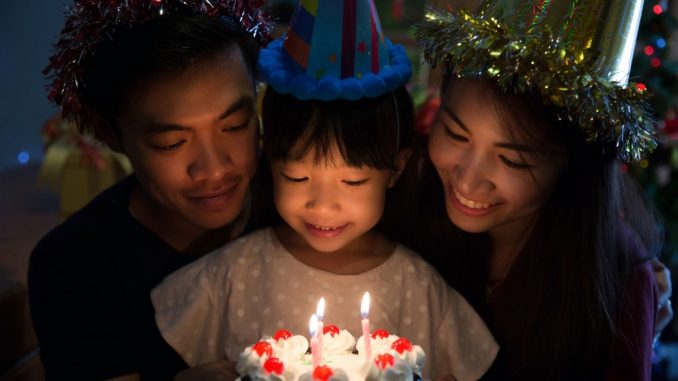 For parents, their children mean the world to them. And one of the biggest frustrations that they could face is not having enough funds for their kids' birthday party. But not all hope is lost even if you have a limited budget for celebrating your kid's birthday.
This article lists some of the brightest ideas and resources to still make your little one's birthday party fun and memorable. You do not have to be the Pinterest-type parent to pull these off. All you need is a little creativity.
Surprise Your Kid With a Morning Greeting
One of the best ways to start your child's special day is to have a birthday greeting as soon as he or she wakes up. You can hang a few balloons and ribbons in your kid's room. Along with the birthday greeting, surprise your little one with a cake, of course! You might want to design a cake online based on your kid's favourite flavours and treats. There is no better way for a child to start his or her birthday than a slice of sweet cake, right?
Search for a Free Party Venue
No, you do not have to spend a lot of money on an event venue. You can even skip this part and instead, find a few free places near your area. You can spend your child's birthday in a riverside camp, a valley or on a beach. That could not be less fun than having the celebration in a function hall. Another way you can try is to go on a picnic. Not only is this cost-effective, but it is also a great way for the entire family to bond.
Keep It Intimate
Bear in mind that inviting more guests will only take up a considerable chunk of your budget, which you could otherwise spend on sumptuous food. You might want to invite only those who are closest to your kid and the family. Doing so will help you save a lot of your money for venue and food. At the same time, you will be able to keep the party more intimate and special.
Have a Movie Night
Another great idea is to have a movie marathon night with your child and the whole gang. You can stream a few of your kid's favourite movies while you are all cosy on your living room's sofa. Add to the mix some popcorn and a bottle of soda or juice, and then you are good to go. Nothing beats being under the wraps with your little ones to cap off the night.
These are only a few of the many ways you can make your child's birthday party special, fun and memorable even if you have limited budget and resources. Your kid's birthday celebration does not have to be extravagant or expensive to be enjoyable. You only need to be more creative. Moreover, what is more important is that your kid gets to celebrate his or her special day with the whole family.