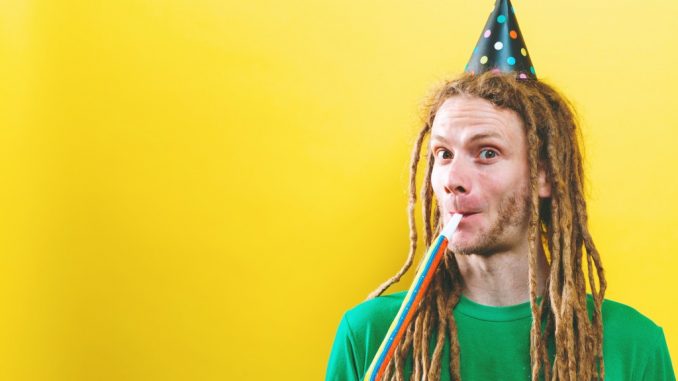 Mother's Day and Father's Day came and went, but you could not celebrate them in your favorite family restaurant. Now, your birthday is coming up, but partying in a club or a fun night out is scrapped. This does not mean that you cannot come up with fun ways to celebrate while social distancing.
How about trying out these ideas for your upcoming birthday? We are sure your friends would be more than willing to go along.
Schedule a Virtual Bash
Send everyone a save the date email so you can have a virtual party via Zoom, Skype, or whatever online video chat platform you fancy. Make sure to send your invite in advance so your friends or family can work out their schedule.
Other than the endless chat, you can set a Spotify playlist that you and your "guests" can groove to. You can also prepare games, trivia, have a watch party of your favorite movie, or set a theme. Then everyone must dress up. The possibilities are endless, and you just need to be creative.
Send Them the Party Grub
What's a party without food? Surprise your virtual guests by setting up individual delivery of your party grub. It can be a pizza party or your favorite snacks. Or if you have decided on a movie party, popcorn and soda would be perfect. Chatting and playing games are a lot more fun with food.
As for yourself, you can have your cake along with a fancy champagne gift set delivered to you. It's your special day, so you deserve something special for yourself.
If the budget is tight, pretty sure your friends would be willing to get their own snacks.
Tell Them What You Want
When it comes to gifts, tell your family and friends what you want, what you want. You can send them the link from the online store to make it easy for them to order and have it delivered to you. After blowing your cake, you can open their gifts so that they will see that joy on your face.
Ask Them to Send You Special Messages
Or if you are too shy to impose on them, ask everyone to send you special messages in the form of video, e-cards, or something they created especially for you. They will have more meaning than physical gifts.
Video messages are also the next best thing if you have friends or family members living abroad, and the time difference will not permit them to join your virtual party.
How about a Balcony Party?
You have seen those viral videos of Italians partying and sending cheers on their balconies. You can do the same if you have a good relationship with your neighbors and you luckily live in a building with balconies or big windows.
Ask everyone to help you celebrate with some music and wine while social distancing. You can dance, chat, and drink the night away. Wouldn't that be something? You are spreading the fun to other people who have been in confinement like you.
There you go, some fun suggestions on how to make your birthday cheerful and meaningful. Social distancing should not be an excuse not to be with the people important to you on your special day.