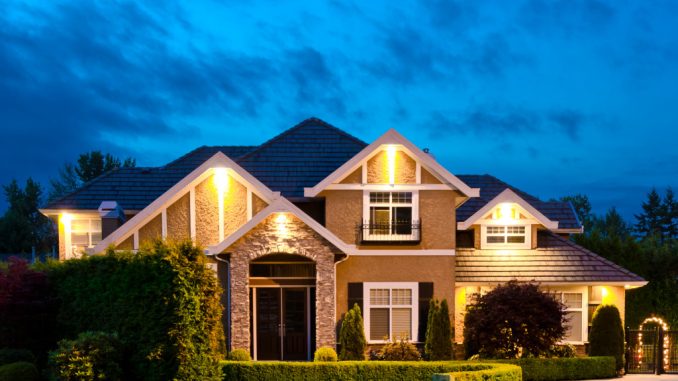 Is your yard a mess? Do you see your neighbors having better-looking yards than yours? Are you bothered by how unkempt the overgrown grasses look? Don't fret! There are ways to get rid of all that rubbish and upgrade your front yard. After all, your yard reflects your house and how you take care of it.
Here are ways you can revamp your front yard to make it more presentable:
1. Redesign That Pathway
Look at your house from the perspective of someone else. Are you satisfied with how it looks? Is the pathway safe to walk on? Are there loose cracks you need to fix? Consider how one might feel before they even get to enter your home just by looking at the space in front.
At first glance, front yard pathway concepts may appear to be one of the most insignificant elements of creating a beautiful front yard. Pathways, while essential for walking across your front yard, are not generally known for their aesthetic appeal, and they may not be at the top of your mind when pondering the front yard design concept. However, designing your pathway with consideration can dramatically alter your front yard—and in the process, add an extra shock of aesthetic charm to your home as a result.
2. Repaint Your House
No one's going to bother looking at your yard when the house itself seems unwelcoming. Homes that already look unappealing to most will definitely ward off visitors. If you want to improve your yard's look, start with the color of your house. Choose colors that aren't too bright nor too dark, like baby blue and many more. When repainting your home's exterior, you are adding value to your house.
3. Yard Edgers Are Your Friends
Clean the edges of your lawn! You can use yard edgers to help with this task. It may sound like the simplest thing, but a little trim can go a long way. Using an edger or trimmer, you can create those perfect, clean yard edges that you've been dreaming of all summer long.
If you are not up for the job, hire a gardener to maintain your yard's edges and plants. This will ensure that your front yard is well-kept and properly maintained, which will also reflect on you as a person.
4. Grow Rose Bushes
Have you seen those houses almost in every Hollywood movie out there? A lot of them have rose bushes. They are surprisingly easy to nurture! Rose bushes will add a little spice to your front yard.
5. Install Those Water Features
What does it take to be called fancy? That's right, water installations! Imagine your front yard with a water fountain or a pond filled with fish. Isn't that fabulous?
6. Add Lights
Your yard will steal the spotlight every time. Light up your neighborhood with landscape lights. Even solar-powered lamps will make your yard more unique than everyone else's.
7. Upgrade Your Mailbox
Your mailbox may seem insignificant, but it is actually the opposite of that. It's a place where you receive your mail. Naturally, having a presentable mailbox will not only improve your house's aesthetic but also give the mailman a more accessible time to hand out your mail.
8. How's Your Landscape?
Is your landscape presentable? If you could start over to redesign your landscape, would you? Sometimes plants and invasive species of trees can grow on your land. This is quite tedious. Try contacting your local landscaping services to help with this issue.
9. Install New Features
Adding a little spice to your yard means adding new features to it! Add a porch swing to make the neighbors feel a little jealous. It's never a bad thing to be extra. Try installing an address stone to ensure that your visitors can find your house effortlessly.
10. Fix What's Necessary
You can add every fabulous component possible, but you can't use that as a distraction from the real problem. Fix the broken parts so that the new things stand out. You can't afford to spend more money on an issue that could have been fixed in the first place. Check for cracks on the pathway, worn-out floorboards, and anything that you need to repair.
Your yard is an essential extension of your house. This is something even an animal can recognize. Taking care of your yard with these steps can upgrade your house's appeal. Being a house owner means you have to take the responsibility that comes along with it. An amazing home isn't complete without a fantastic yard.