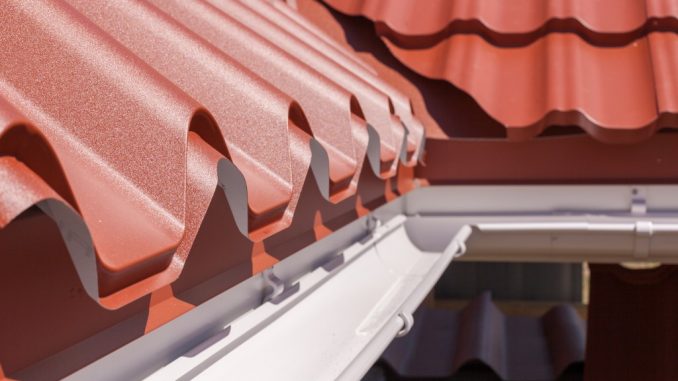 Rain gutters are essential features of your home. They safeguard your home against water damage by keeping water off your house when it's raining, keeping your foundation, home's siding, and flowerbeds in good condition. Unfortunately, over time, your gutters become prone to malfunction.
Such malfunctioning of the gutters can cause expensive damage like basement flooding, foundation damage, mold and mildew among other structural issues. While some minor gutter issues are fixable through cleaning, other problems may need immediate repair. The following are signs to let you know when to call a rain gutter repair expert:
1. Multiple cracks, holes, and rusty spots
Cracks and holes, especially when small may seem harmless. Unfortunately, if left unattended, they can become large and dangerous in no time — through constant water seepage whenever it rains. While it is possible to fix small holes or cracks using a sealant and sometimes a bit of flashing, multiple cracks should be handled by rain gutter repair experts.
Also, if you notice rusting, then your gutters are made of galvanized steel as opposed to seamless aluminum, which does not rust. Repair experts can determine the best way to fix rusty gutters.
2. Pooling water or a cracked foundation
A working gutter system directs water away from the house. If you notice water pooling around your home after raining, then your gutters are not working correctly. Clogged gutters can lead to a cracked foundation, which may then result in costly repairs. The problem could be a simple clog or worse, a defect in your gutter system. It's best to have a professional to inspect your entire gutter system.
3. Gutter detachment
This is one of the telltale signs that your gutters have a problem. You can quickly notice this from a standing position without using a ladder to climb over the roof. You can correct such loose gutters by hammering the fasteners. However, if you have done this several times already and the spaces keep reappearing, then it is time to call the experts.
4. Sagging gutters
Sagging gutters are an indicator that there is a major problem in the system. Several factors such as improper installation and clogging can cause the gutters to sag. Further, gutters may sag if a tree hits them or if they are old. If you are unable to correct the sagging on your own, then it is time to call a specialist to fix it and prevent other serious home repair issues that it may cause.
5. Peeling of paint around the gutters or orange flecks
Typically, gutter paint should last relatively long regardless of the ever-changing weather conditions. It only begins to peel when the gutters become old. Otherwise, peeling paint is an indication that water has been seeping through for a while now. Similarly, orange flecks are a sign of rusting which also indicates the constant presence of water. If you notice peeling, then your gutters are malfunctioning, and you should consider replacing them.
Faulty gutters can wreak havoc on your property especially if the problem is addressed late. Regular maintenance and inspection are necessary to ensure the proper functioning of your gutters. If your rain gutters show any of the above signs, do not hesitate to seek professional help.