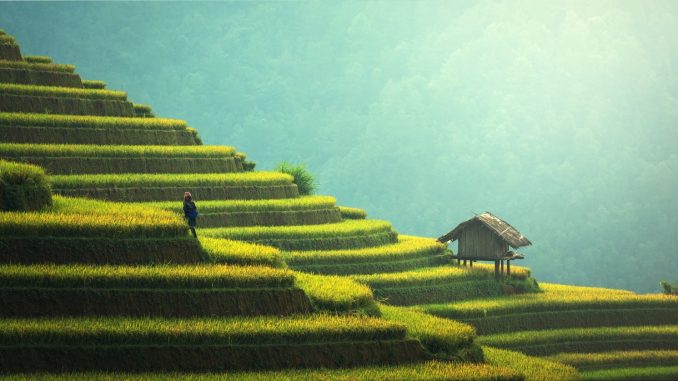 Two of the best perks of traveling around the world is the opportunity to see different amazing places and taste various kinds of food. Of course, not all cuisines are friendly to our taste buds, but the thought of being able to try the best gastronomies of each country is enough to make our eager tummies churn with excitement. If you are going on a healthy diet or going on a detoxification program, you might want to try only healthy foods during your travel. Here are some ingredients to look for when ordering food in any country you will travel to.
Lemon
Full of antioxidants and vitamin C, this wonder fruit is said to help fight against free radicals that can cause certain diseases. Lemon is also high in fiber and other plant compounds responsible for making this fruit a good ingredient for many cuisines in the world. Some health benefits offered by lemon include weight control, reduced risks associated with stroke and heart diseases, kidney stone prevention, cancer risk reduction, improved digestive health, and protection against iron deficiency anemia.
Vitamin B Complex
B vitamins are water-soluble substances essential for the proper function of enzymes in the body. Vitamin B complex, which includes thiamine, folic acid, riboflavin, biotin, pantothenic acid, niacin, cyanocobalamin, and pyridoxine, helps ensure the body's optimal health. It is reported to help prevent infections, promote cell health, improve digestion, aid in hormone and cholesterol production, improve energy levels, and more.
Foods with B-vitamin complex are also being used in alcohol detoxification. The niacin (vitamin B3) in vitamin B complex makes withdrawal from alcohol easier. Pantothenic acid (vitamin B5) helps support adrenal function and aids in removing alcohol from the body. Thiamin (vitamin B1) reduces the feeling of fatigue and increases brain function and memory.
Food that contains vitamin B complex includes salmon, milk, legumes, chicken, pork, sunflower seeds, oysters, mussels, clams, beef, trout, eggs, and leafy greens.
Brown Rice
This and other types of whole grains are rich in detoxifying nutrients, such as magnesium, fiber, manganese, B vitamins, selenium, and phosphorus. It is good for cleansing the colon and for improving complexion. The minerals in brown rice, specifically the selenium, also protects the liver. Hence, instead of opting for processed foods during your travel, pick a diet that has brown rice.
Cabbage
This vegetable is one of the best detoxifying foods on the market. Like sprouts and broccoli, cabbage contains sulforaphane, a chemical that helps the body fight against toxins. Cabbage also has glutathione, which is rich in antioxidants that can help improve the liver's functions.
Garlic
A popular food ingredient, garlic is good for boosting the immune system and for improving digestion. It also reduces the feelings of nausea and gas bloating. Apart from that, garlic comes with many other benefits, such as protection against pollution and harmful toxins, prevention and reversal of heart disease, stabilization, and high blood pressure reduction.
It is also said to help regulate blood sugar levels in the body, fight against cancer and infection, and aid in weight loss. Next time you go out for a meal or explore the cuisines of the world, make sure to order cookeries that include this wonderful ingredient.
Artichoke
Artichokes, mainly the immature flower buds of a thistle, are inarguably among the healthiest ingredients you can find in food. They have antioxidants and aid in healthy liver function. They are also high in fiber, thereby helping the body digest unhealthy and fatty foods. Artichokes can help get your body back on track if you have been consuming too much alcohol lately.
Beetroot
Considered a superfood because of the many health benefits it offers, this vegetable has health-boosting nutrients: vitamin C, iron, magnesium, and antioxidants. It supports liver detoxification and is known to have wonderful effects on skin and hair. It is also known to influence cholesterol levels. So if high cholesterol is a problem during your travels, consider ordering a cuisine that contains this vegetable. It might just help you stay healthy while exploring the many awesome places in the world.
Trying each country's cuisines is always part of the amazing experience we look forward to when traveling. However, you can always choose to eat healthily and try only those foods that you know are not processed and contain only nutritious ingredients.