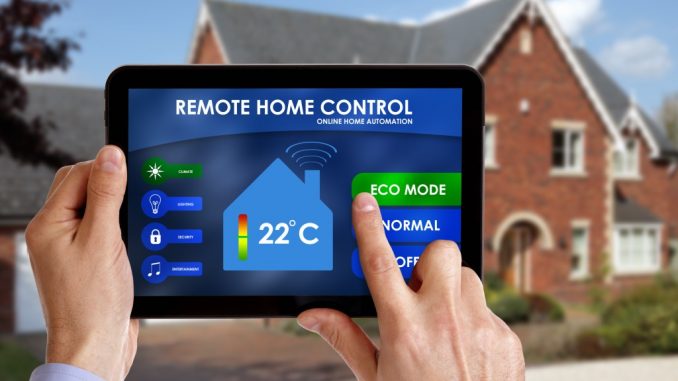 In the mid-2000s, smartphones became the most important gadget that everyone needed to have. These devices allowed people to essentially bring computers around anywhere they went. Although the idea was not actually new then, the widespread execution was so disruptive at the time that it resulted in a plethora of other innovations. Both hardware engineers and software developers quickly found ways to reinforce this digital lifestyle.
Now, that kind of technology or smartness is not limited to handheld devices. One of the most recent and prominent examples of this is the rise of smart homes. But what makes a home a smart one? If you're looking to take advantage of this evolving technology, here are the essentials for your smart home.
Smart Plugs
Don't worry if not all your appliances are smart (yet). Smart plugs are exactly what they sound like. You place them on power outlets so when you plug something in, they're connected to your smart plug. You can control each smart plug through your phone because they're Wi-Fi enabled. This means even if you're away from the device that's plugged in, you can turn it on or off. You can also set on and off times for each device. You can even set these plugs to activate once you enter the house. Imagine the possibilities.
Smart Locks
According to Home Tips, a smart door lock can add another dimension of security to your home. Smart locks allow you to open them using just your phone. Even if your hands are completely loaded with grocery bags, once you come up to the door, the lock recognizes that it's you and opens automatically. It'll also save you a lot of time looking for your keys!
Smart Speakers
This may be the most popular smart home gadget. Because of virtual assistants on smartphones like Siri, Bixby, Google Assistant, and Alexa, you can just shout commands at it even without unlocking. Now, imagine doing that for your entire home. Smart speakers aren't just for playing music anymore, they can now be used to control most smart devices too, particularly the ones on this list.
Smart Windows
You have a couple of options when it comes to smart windows. You can have motorized shades installed or you can go with smart glass.
You can remotely control both features, the difference is, with motorized shades, there are actual blinds that move. On the other hand, smart glass has the ability to change from transparent to opaque. The first option can give make your room dimmer overall, but with the second option, you won't need blinds. The choice is yours.

Smart Kitchen Appliances
There are a lot of smart kitchen appliances – too many to list them all. You can find smart refrigerators that have cameras inside so you can take a peek when you're buying your groceries.
There are smart pots that let you do anything from steam to pressure cook. There are smart Sous Vide cookers to give you that extra precision when following recipes. There are even smart scanners that you can attach to trash bins – you can scan the items you throw away, so the device's app makes a list of the things you've run out of for your next visit to the store.
All of these are Wi-Fi enabled and can respond to voice commands.
With all these smart devices, maintaining a home can be as easy as talking to your phone.