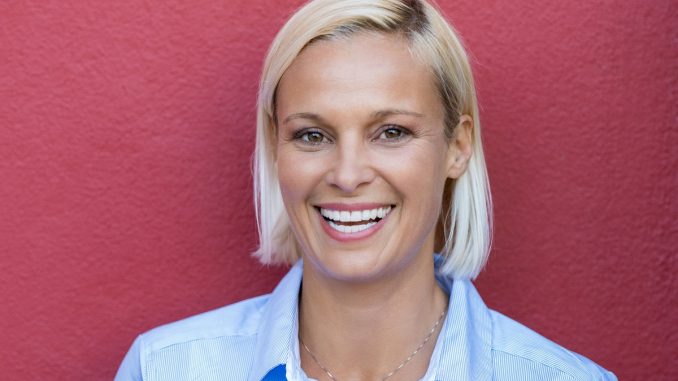 Rewind the clock twenty years or so and going to visit your dentist might have been a little different than today. Maintaining healthy teeth and gums, straightening your teeth with braces and having fillings were all treatments that were available, but they weren't as sophisticated in the technology they used, nor were there as many options as there are today in the treatments available.
This article will cover some of the treatments that are currently available in 2020, using the latest technology.
Teeth whitening
If you enjoy a cup of coffee or three, smoking or eating certain foods that might discolour your teeth, you may want to have the stains removed when regular brushing isn't doing the job. Treatment can vary from airbrushing with the latest air flow technology where it cleans and polishes your teeth by using water, compressed air and fine powder particles.
Alternatively, you can choose between home kits and dental practice-based treatments where you can have a mould made to fit your teeth and whitening treatment is put into them. Treatments are quick and effective and allows you to have the whiter teeth you desire. Crowns and veneers may also be an option for more serious cases of discolouration.
Crowded teeth or broken teeth
Crowded teeth can be corrected through the use of aligners and braces or ceramic veneers. Crowns, cosmetic bonding, dentures, bridges and implants may be a range of options that would suit worn down or broken teeth. For both of these conditions, there are a myriad of options which can be chosen by your dentist to meet your needs. For example, cosmetic bonding involves minimal intervention, using a tooth coloured material that is added to the surface of your tooth to fill in where it has been chipped. Alternatively, dentures are available for partial or complete jaw replacement in more severe cases.
Missing teeth
Dentures are a quick solution to missing teeth, but these days you can also get alternative treatments for those of you who don't fancy having removable teeth! Bridges and implants are another option and involves attaching them to neighbouring teeth using either metal or porcelain, or a mixture of both. Implants involve metal screws that are attached to the jaw and allows a denture to be fixed to it so that it is secure and functions like a normal tooth.
Gappy Smile
Gaps between teeth can be corrected with braces or by bonding tooth coloured composite on to teeth to reduce the gap between them. For larger gaps, ceramic veneers can be added to close them and to produce a much improved smile.
Whatever the dental issue, dentistry is evolving and finding convenient and even more speedy ways to bring about results. Technology in the industry is always improving and adding to the finesse of dental treatments. Finding a practice that can provide all of the essential and cosmetic treatments in one building would be on everybody's wishlist so you can build a rapport with the staff there. There are practices that offer both and it is well worth seeking them out for a 21st century experience.