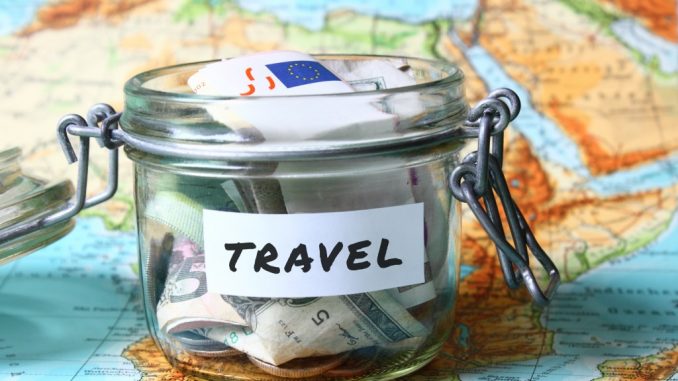 Nothing says that you're living in the moment more than traveling. Unfortunately, constant pain from chronic illness can stop us from living life on the edge. Chronic pain, defined as persistent pain that lasts for more than 12 weeks, poses a considerable hindrance to both adults and young adults who love traveling. Researchers estimate that 80% of seniors experience one chronic health condition, and 68% have two or more.
If you're suffering from chronic pain, traveling can seem intimidating. You could easily imagine uncomfortable sleep positions and tiresome walking, but don't be disheartened! There are lots of quick fixes and preparation any traveler can do to make traveling pain-free as possible. Follow along to keep your travels chronic-pain free.
Get checked and treated
The first thing people suffering from chronic pain should do is book an appointment and get themselves checked. Doctors will give you vital insights into the specifics of what you're experiencing. They'll also discuss treatment goals that could reduce pain and improve your well being.
We also recommend going to centers that offer pain management services to help ease chronic pain. Be sure to consult what you're allowed to do first, though. Some patients aren't allowed to overexert their body due to the severity of their case. Remember, professional consultation is always better than self-medication.
These services often include:
Therapeutic exercise.
Physical therapy
Medications to take
It's vital to go to at least one appointment before you travel, particularly if you're going out of the country. One quick appointment can save days of trouble.
Be airplane ready
Flying for long periods takes an enormous toll on our bodies. Back pain, sore legs, and restlessness are all too common. If you're traveling long distances or flying a lot, there are a few essential accessories you can bring to make flying more comfortable. These are:
Pillows. Letting your head flail around trying to sleep in your airplane seat is the worst experience when it comes to flying. Fortunately, a good neck pillow makes sleeping in airplanes easier. Neck pillows support your head in an upright position in a way that traditional pillows just can't. And best of all, they're easy to pack too!
Earplugs and eye mask. If you're the type of person who can't sleep when there's too much light hitting your eyes, eye masks are here to save you. Add some earplugs to dampen the noise surrounding you, and you'll have your own quiet and comfy space.
Socks. I can't stress enough that good socks feel way better than shoddy ones. Get some compression socks to prevent your legs from feeling stiff and sore, and you're set on sitting for long periods.
Plan ahead
When we venture to foreign places, it can be relatively easy to get lost without a travel plan in hand. Every traveler, particularly those who experience chronic pain, should have a concrete travel plan of their destination to avoid taxing your body.
Making a travel plan is easy! There are many web resources to check for the shortest route to take with the best sights to see. Studies have shown that viewing nature eases the pain we feel. So make sure to add some to your travel plan, and you'll end up feeling refreshed and ready to enjoy your journey.
Focus on the moment
Creating rich memories from traveling is one of the greatest joys in life. Remember to sit, relax, and take in the scenery and the locale. You never know how much difference changing your perspective can make.
The memories you make in your travels will mark some of the high points in your life. As long as you set boundaries and reasonable goals, you'll be fine, chronic pain or not. Now, are you going to let pain control your decisions, or are you going to stand up and enjoy yourself? Happy travels!