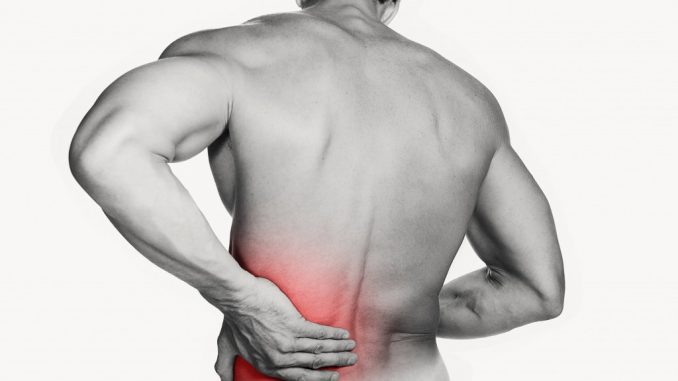 Among adults, back pain is a common complaint, but everyone's experience of it varies. It can come and go or be an unwanted constant presence in your life. The pain can be so dull that you can forget that it is there when you work and play or it can be sharp enough to make you stand straight up when it occurs.
Here are the many possible reasons for your back pain:
Scoliosis
A skeletal irregularity such as scoliosis, wherein the spine curves to the side, can cause back pain. Scoliosis is a medical condition that often appears among children but it can also manifest among adults.
Although many cases do not need treatment, some do especially if they experience discomfort. There is scoliosis treatment for adults that involve physical therapy. You may also do exercises that focus on improving muscle strength and balance to alleviate the pain that you feel.
Arthritis
Arthritis can damage any joint in your body, including the ones in your spine. Pain is a symptom of arthritis. You may experience pain or stiffness in the affected area during or after movement.
Although any part of your back may hurt, arthritis often develops in the lower back because the area carries more of your body weight. In some, more serious cases, arthritis can narrow the spinal canal which causes back pain and numbness of the limbs.
Arthritis is common among older adults, especially those over the age of 60. It also affects people who are overweight or obese. Your doctor may prescribe painkillers to reduce the pain you experience due to arthritis or topical counterirritants.
Slipped Disks
Sometimes, the disk of cartilage between the bones of your spine pushes out. Often, when it happens, people may not experience any symptoms. However, it can be painful if it pushes on a nerve.
You can treat it by taking painkillers and a lot of rest. See a doctor if you do not find any relief from the pain after having medication or if the pain persists for more than a month.
Traumatic Injury
An accident, like slipping and falling or a car crash, can cause an injury that leads to back pain. This sort of pain may manifest immediately after the accident or up to a few days later. Let a doctor assess the injury so that it can be treated properly and long-term problems may be avoided.
Cancer
In extremely rare cases, back pain may be a symptom of back problems associated with cancer. According to VeryWellHealth, about 27% of the people diagnosed with lung cancer may experience back pain at some point.
Cancer causes back pain when the tumor causes pressure on the structure of the back, if the malignancy irritated the nerves connected to the lining of the lungs and the walls of the chest, or if it has metastasized to the spines and bones. Other symptoms related to lung cancer include persistent cough, coughing up blood, chronic fatigue, and weight loss. If diagnosed, your doctor may recommend surgery, chemotherapy, immunotherapy, or radiation therapy.
Bad Posture
Often, back pain may be caused by bad posture. You do not realize it, but slouching in front of your computer or television may be adding unnecessary tension and tightening on your back. Correcting your posture when you walk and while you sit will eventually make the back pain go away.
To treat your problem, you first must identify what is causing it. If back pain does not go away through painkillers, exercise, correct posture, or time, it is best to see a doctor.