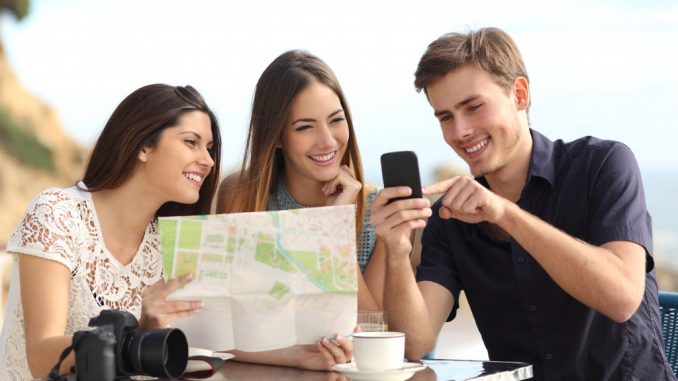 After being stuck at home, contemplating about life and what's in store for the future, the first thing that comes to mind is a vacation. That's right, and it's the perfect time to celebrate being an upstanding citizen and doing your part to flatten the pandemic curve. But before you scramble to pack for your next trip, you need to make plans. Securing your travel tickets, booking accommodations and bringing your smart devices aren't enough. For a hassle-free trip outside your humble abode, take note of these suggestions.
Support Local
Going local is the best way to enjoy your vacation. Supporting local businesses also help your host country's economy. If Singapore is your next vacation destination, visit its beaches instead of the city centre. Sentosa Island has several beautiful coastal stretches that are Instagram-worthy. Its three beaches offer different types of activities, such as skimboarding, kiddie pool complexes, DJ and music clubs and encounters with local animals. Beach restaurants are also plenty in Sentosa. You'll never go hungry or bored while enjoying local flavours, sights and activities.
Use Technology
Technology has made it easy for travellers to plan their vacations. Mobile apps can help you find vacation packages for the country or location of your choice. Through your smartphone, you can compare flights online to find more affordable rates. Many airline companies offer deals and discounts to encourage passengers to fly with them.
Many travel apps can help you organise everything from flight schedules to transportation services upon your arrival. Other apps even allow you to share these details with your family or loved ones in case of an emergency.
Data and Device Security are Vital
Heed the advice of travel experts: ensure that your device is secure at all times. No matter how safe a country is (on paper), cases of petty theft, personal data breach and other tourism crimes still happen.
The basic rule of thumb is to bring one or two devices, which are essential to your trip. Your mobile phone and camera are good examples of what you can carry with you. There are RF-blocking (Radio Frequency Blocking) smartphone cases or sleeves, which can protect it against data or identity theft. Slash-resistant travelling bags or pouches are also highly recommended. The best deterrent is to switch off your phone before you proceed to immigration. This can protect your device against possible encryption attacks.
Make New Memories and Leave a Lasting Impression
Vacations are all about making new memories for you to enjoy in the future. It's an opportunity for you to connect with your family, a significant partner or meet new friendly locals. Don't stick to typical "tourist traps" and go explore, instead. Try out a new cuisine or visit historical destinations and museums to learn more about the place's rich history. Engage in local activities, which will help you learn a new skill or two. Leave a lasting impression by observing local laws and connecting with people.
Always be prepared for your journey and your trip back home. It also helps to get to know the local culture. Hopefully, this short guide helps you plan a memorable vacation.